DescriptionAdditional InfoApplications
If it is value for money you are after, the Storm is the ECU for you. The Storm offers most of the advanced G4+ tuning features, at an extremely competitive price.
The Storm has more inputs (digital and analogue), as well as more outputs than the Atom, and runs more features like Knock Control, VVT Control, Launch Control and Anti-lag. The Storm is optimised for naturally aspirated engines with 6 cylinders or less that only need some of the extra sensors and features that come with our higher level ECUs.
SPEC OVERVIEW:
Inputs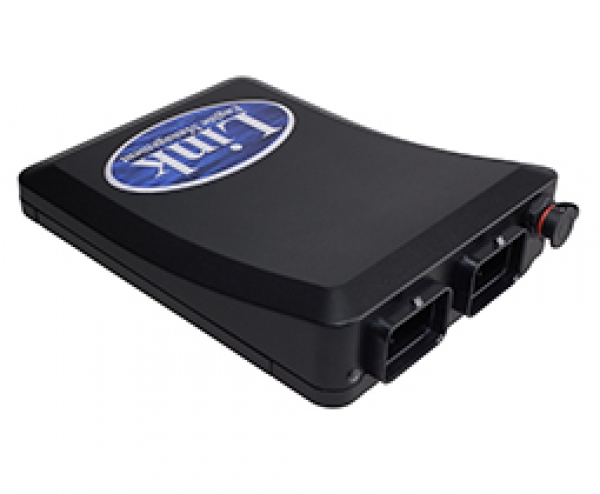 8 x Digital inputs
3 x temperature inputs
8 x Analog inputs
2 x Trigger Inputs
2 x Knock Inputs
Outputs
8 x Injection drives
8 x Ignition drivers
8 x Auxiliary outputs
+5V Sensor power supply
+8V Sensor power supply
Communications
2 x Thirty four pin, waterproof connectors
1 x CAN bus
1x Serial (RS232) connection
1x USB tuning connection
Misc.
2Mb (4 MByte) of logging memory.
Built in trigger oscilloscope.
Memo text file for the tuners notes stored within the ECU.
QuickTune – automated fuel tuning.
Up to 6D fuel and ignition mapping.
Precision closed loop cam control (four cam, independent control).
Sequential fuel and ignition delivery.
Digital triggering, most OEM patterns.
Some Motorsport features including antilag, and launch control
5D boost control with three switchable tables.
Continuous barometric correction (on board).
Resettable statistics recording into on-board memory.
Real time selectable dual fuel, ignition and boost maps.
Individual cylinder correction.
Odd-fire engines & two strokes.
Spare injection and ignition channels can be auxiliary outputs.
Boost control referenced to gear, speed or throttle position.
Sync and crank sensors can be a combination of Hall effect,variable reluctance or optical.
Staged injection.
All Link ECUs (Engine Control Units) are 100% New Zealand designed and developed. We also offer a limited lifetime warranty so if your ECU breaks in the normal course of its designed use then we'll repair or replace, no questions asked.
Description

If it is value for money you are after, the Storm is the ECU for you. The Storm offers most of the advanced G4+ tuning features, at an extremely competitive price.

The Storm has more inputs (digital and analogue), as well as more outputs than the Atom, and runs more features like Knock Control, VVT Control, Launch Control and Anti-lag. The Storm is optimised for naturally aspirated engines with 6 cylinders or less that only need some of the extra sensors and features that come with our higher level ECUs.

SPEC OVERVIEW:

Inputs

8 x Digital inputs
3 x temperature inputs
8 x Analog inputs
2 x Trigger Inputs
2 x Knock Inputs

Outputs

8 x Injection drives
8 x Ignition drivers
8 x Auxiliary outputs
+5V Sensor power supply
+8V Sensor power supply

Communications

2 x Thirty four pin, waterproof connectors
1 x CAN bus
1x Serial (RS232) connection
1x USB tuning connection

Misc.

2Mb (4 MByte) of logging memory.
Built in trigger oscilloscope.
Memo text file for the tuners notes stored within the ECU.
QuickTune – automated fuel tuning.
Up to 6D fuel and ignition mapping.
Precision closed loop cam control (four cam, independent control).
Sequential fuel and ignition delivery.
Digital triggering, most OEM patterns.
Some Motorsport features including antilag, and launch control
5D boost control with three switchable tables.
Continuous barometric correction (on board).
Resettable statistics recording into on-board memory.
Real time selectable dual fuel, ignition and boost maps.
Individual cylinder correction.
Odd-fire engines & two strokes.
Spare injection and ignition channels can be auxiliary outputs.
Boost control referenced to gear, speed or throttle position.
Sync and crank sensors can be a combination of Hall effect,variable reluctance or optical.
Staged injection.

All Link ECUs (Engine Control Units) are 100% New Zealand designed and developed. We also offer a limited lifetime warranty so if your ECU breaks in the normal course of its designed use then we'll repair or replace, no questions asked.

Applications