Crankshaft Coller Fitting
This service is were we supply and fit a crankshaft collar to the Nissan RB series crankshafts that have the factory narrow oil pump drive on them.
Most of the Nissan RB series engines have the narrow oil pump drive on their crankshafts, this causes major problems when replacing or upgrading your RB oil pump as the drive on the crankshaft wears and in turn stops driving the oil pump which causes major engine failure.
The new collar that we manufacture and fit has a wider surface area were it drives the oil pump insuring that your your engine has maximum oil pressure and also this will prevent the oil pump drive surface to wear in future.
Why choose PowerMax Engineering's crankshaft collar.
Our collar is manufactured from stainless steel, we use a crankshaft grinder to maintain tolerances needed to get the correct surface finish and interference fit needed to maintain the drive. Also our collar are left oversize on the outside so we can finish grind in situ also we finish mill the flats after the collar has been fitted to the crankshaft to ensure concentricity.
- Nissan RB25
Image Gallery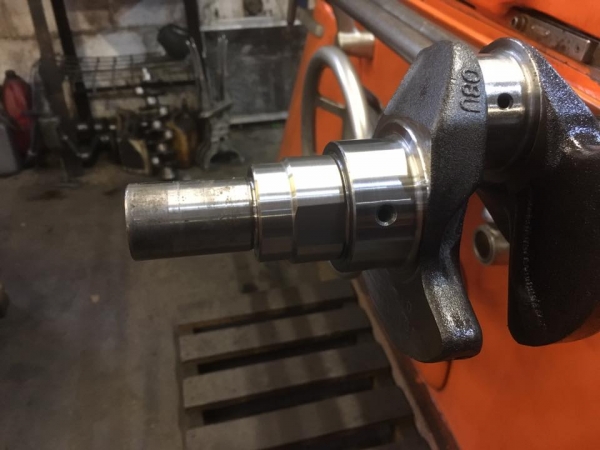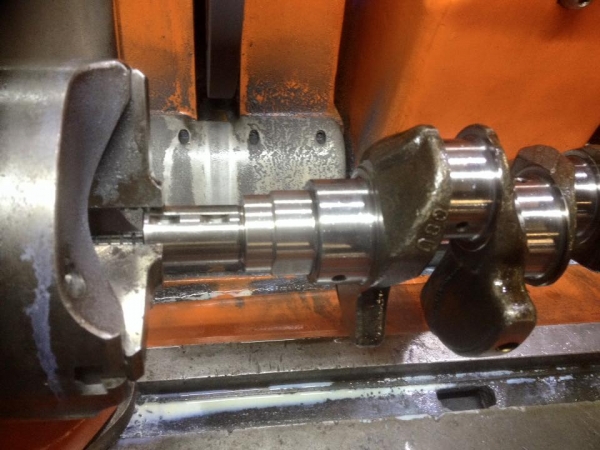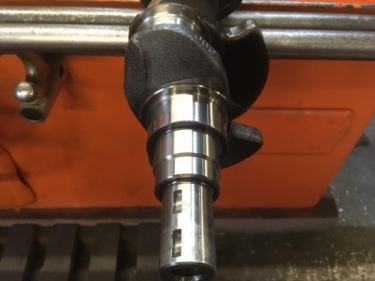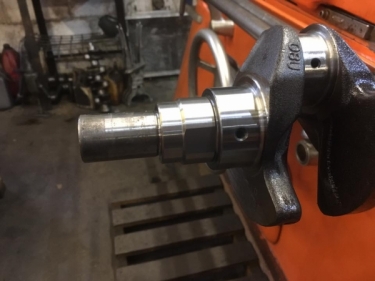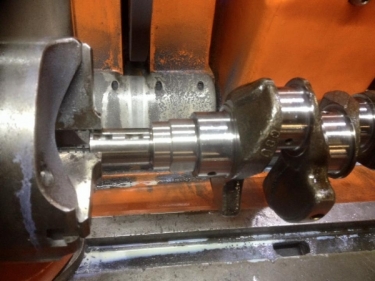 Enquire Now