DescriptionAdditional InfoApplications
Free yourself from the constraints of the factory ECU.
The G4+ MiniLink MINI+ PlugIn fits the BMW Mini R53, and our BMW Mini ECU is a direct fit in the factory location. Installation is a breeze with no alteration of the factory wiring loom required. A built-in connector (or pins in some models) provides additional inputs and outputs such as oil pressure inputs or anti-lag / logging switches. Factory features are supported - see Features for any exceptions.
Need more inputs and outputs?
The XS Expansion Loom offers the ability to add additional inputs & outputs on our range of plug-in ECUs
MAP Sensor Not Included.
Features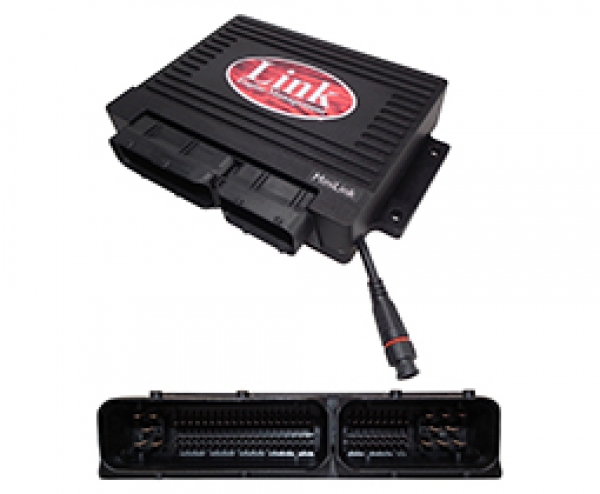 G4+ PlugIn Key Features (Where Applicable)
Up to 6D fuel and ignition mapping
Precision closed loop cam control (four cam, independent control)
Sequential fuel delivery
Digital triggering, all OEM patterns
OEM idle hardware supported
5D boost control with three switchable tables
Motorsport features - antilag, launch, flat shift
Continuous barometric correction (on board)
CAN port
QuickTune - automated fuel tuningIndividual cylinder correction
USB tuning cable includedStats recording into on-board memory
Gear compensations for spark, boost and fuel
Real time selectable dual fuel, ignition and boost maps
Sync and crank sensors can be a combination of Hall effect, variable reluctance or optical
Boost control referenced to gear, speed or throttle position
Up to 32Mbit internal logging memory
Staged injection
Knock with "windowing"
Description

Free yourself from the constraints of the factory ECU.

The G4+ MiniLink MINI+ PlugIn fits the BMW Mini R53, and our BMW Mini ECU is a direct fit in the factory location. Installation is a breeze with no alteration of the factory wiring loom required. A built-in connector (or pins in some models) provides additional inputs and outputs such as oil pressure inputs or anti-lag / logging switches. Factory features are supported - see Features for any exceptions.

Need more inputs and outputs?

The XS Expansion Loom offers the ability to add additional inputs & outputs on our range of plug-in ECUs

MAP Sensor Not Included.

Features

G4+ PlugIn Key Features (Where Applicable)

Up to 6D fuel and ignition mapping
Precision closed loop cam control (four cam, independent control)
Sequential fuel delivery
Digital triggering, all OEM patterns
OEM idle hardware supported
5D boost control with three switchable tables
Motorsport features - antilag, launch, flat shift
Continuous barometric correction (on board)
CAN port
QuickTune - automated fuel tuningIndividual cylinder correction
USB tuning cable includedStats recording into on-board memory
Gear compensations for spark, boost and fuel
Real time selectable dual fuel, ignition and boost maps
Sync and crank sensors can be a combination of Hall effect, variable reluctance or optical
Boost control referenced to gear, speed or throttle position
Up to 32Mbit internal logging memory
Staged injection
Knock with "windowing"

Applications