4WD Rolling Road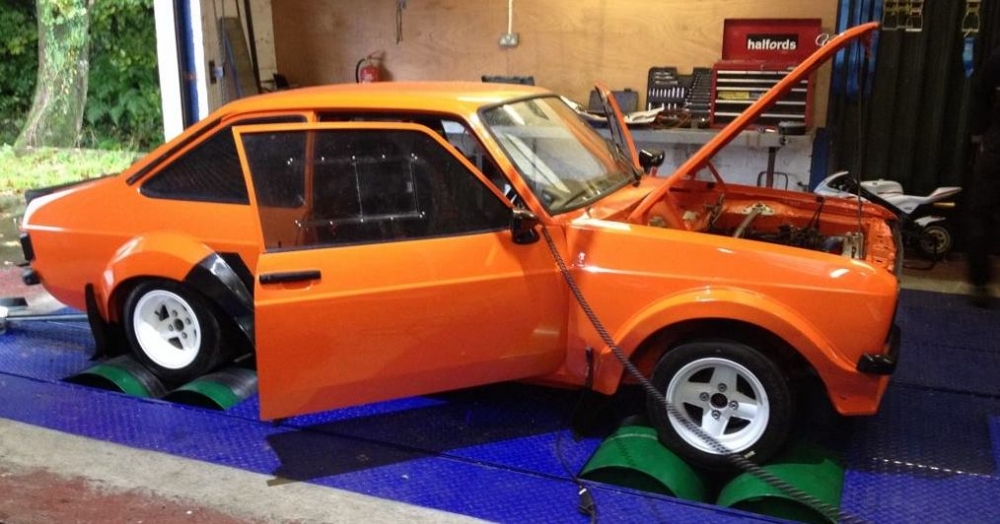 Our 4WD DAZTEK rolling road uses the very latest in digital dyno range. It's capable of measuring up to 2000BHP and is was custom made and installed by ourselves in a dedicated workshop area.
Do not confuse our rolling road dyno with lesser ones out there, it is a robust, state of the art and has all the features required to deliver great results. Not only does it measure up to 2000bhp at the flywheel and allows us to load any car up for mapping safely at up to 1000bhp per axle and all is connected via a closed loop control, meaning we can lock out the rpm at any stage and allow for further acceleration without increaing wheel speed for fine tuning. We then have the ability to use a varying stopping load up to 2200nm with our retarders.
Our dyno rollers are mounted on rolling shafts built directly into the ground which allows us to accommodate virtually any vehicle heights with no problems having to drive up a ramps and the rollers have been installed at a height that leaves the vehicle sitting in the rollers as if it was sitting in the car park.
The roller themselves have been built with a 20" wheel diameter, which is twice the size of the majority of other rolling roads available, allowing for greater tyre contact with the roller allowing the tyres to run alot cooler as well as providing extra surface area for traction and we have the ability to adjust the wheel base length to accomodate virtually any vehcile size from a mini to a hummer.
We use 3 separate cooling options available to use depending on the tasks being carried out, and for the high-performance vehicles that will need considerable cooling we can combinations all 3 elements for maximum effect to ensure the vehicles stay at an optimum temperature and do not overheat.
The 3 cooling options are firstly a 20hp centrifugal fan which forces high volume of air directed at the engine (front/mid/rear mounted). Secondly, we have a smaller 5hp centrifugal fan, and finally a 2hp axle flow fan which can be used as an additional flow of air where needed.
Our data center lets us monitor and display real time trace graphs, adjustable range indicators, and user configurable analogue hardware inputs as well as provide customer friendly coloured graphs and detailed reports to print. Inputs we can read include wideband, boost pressure, knock levels, fuel pump and rail pressures, airflow meter, injector duration, fuel trims, and literally hundreds of other useful data streams directly from your vehicle's ECU to our dyno software. There are very few facilities in Ireland or Europe that offer this level of graphing in a live environment on a dyno.
It's perhaps useful to know that your vehicle run data is held on our machine forever, we also backup all our data to the cloud for easy sharing and recovery options. This meaning when you come back for further tuning, we can load up your old graphs and compare your new power to the old, no matter how long ago it was. This facility is invaluable when tuning on a budget a little bit at a time, or for those constantly evolving vehicles that you just can't help but keep tuning! Want to bolt on an induction kit or a cam and see if it has altered your power, but haven't been on our dyno for 6 months? No problem.
We can tune various styles of vehicles such as:
Street Legal (Automotive & Commercial)
Drifting
Rally
Rallycross
Hillclimbing
and accommodate any of these in all 3 drivetrain setups:
RWD - Rear wheel drive vehicles
FWD - Front wheel drive vehicles
4WD/AWD - 4 wheel drive / all wheel drive vehicles
Want to see some videos of our dyno in action? Why not check out the playlist on our YouTube Channel? Rolling Road
If you want to learn more about or rolling road services be sure to check out our Engine Mapping Service or our main Service's page!